Birthdays & events
Looking for a fun and active way to celebrate someone's birthday?
Sportira Cage is the ideal place for family and friends to gather, party and play together.
How it works
All our birthday packages include 3 hours of play time, a section reserved for your group and all the equipment
you'll need for a game of soccer, basketball, floor hockey or dodgeball!

1. Pick your date
Offered Saturdays & Sundays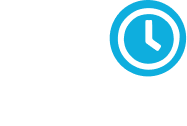 2. Choose a time
10am - 1pm
2pm - 5pm
6pm - 9pm 3. Get add-ons
Banners, Loot bag & Gift items
See our items here
Event
Birthday
Contact
Confirmation
What to bring for the party
Here is a birthday checklist that enumerated all the things you'll need to bring to the birthday party.
If you have any questions about your upcoming birthday party, don't hesitate to contact us.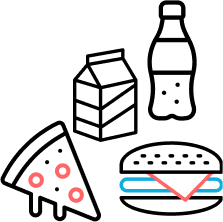 Food & Drinks no alcohol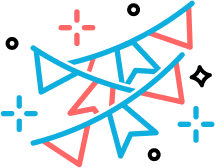 Decorations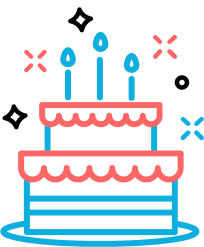 Birthday Cake only fridge available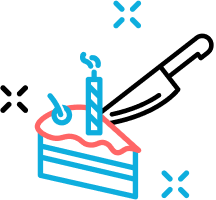 Knife for Cake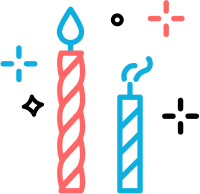 Candles for Cake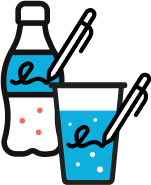 Sharpie to keep track of guests drinks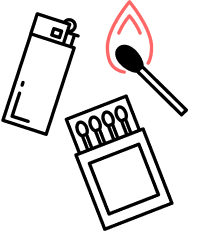 Lighter or Matches to light candles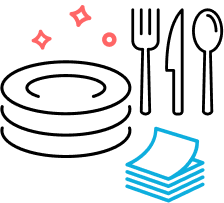 Dishes, Cutlery & Napkins
Dos
Arrive on time Setup 15 minutes maximum prior to start time
Order Food in Advance For 10 am parties, keep in mind that most restaurants open at 11 am
Confirm the number of guests If the numbers of guests exceeds booking
Decorate your section Be sure to remove all decorations before leaving
Pay balance by credit card or debit Cash is not accepted
Don'ts
No alcohol is permitted We reserves the right to ask the party to leave if alcohol is present
No games and equipment i.e.: piñata, bouncies, Nerf or other
Do not hang or stick decorations Table decorations are permitted
No ice cream cakes Only a fridge available
No food trucks allowed
Birthday add-ons
We have everything you need to help you make your party special!
Birthday banners
Make your event memorable with your custom birthday banner (3ft x 5ft) for +$55 that will be at your section when you arrive!
Contact us at info@sportiracage.com
Loot bags and gift items
Shop our online store for loot bag and gift ideas, items starting as
low as $2!
Shop items